Where to Find the Best Cuban Food in Miami
A trip to Miami is not complete without a taste of the local fare. Since Miami has such a huge Cuban influence and population, you will want to try out the best Cuban food that the city has to offer. If this is what you are looking for, start out by considering these five options.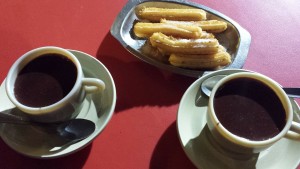 1. Havana 1957
Named after the world-famous city in Cuba, this restaurant and bar have food and themes that strive to relive the glory of Cuba from the 1950s. On top of excellent appetizers, drinks, and main courses, this restaurant drives when it comes to ambiance, decor, and music. The restaurant is incredibly colorful and filled with festivities. It is right along Washington Avenue, not far from beaches and nightclubs.
2. La Rosa
This is a restaurant that has been around since 1970 providing fine dining with Cuban staples. This is a family-owned business that has thrived with excellence year in and year out. The staff is sharply dressed and handle every bit of cuisine with the utmost attention. This is why they have been able to survive for so many years amongst the competitive Cuban restaurant landscape in Miami.
3. El Exquisito
When you are looking for no-frills, delicious, traditional Cuban food, this is exactly what you need. You'll be able to try some popular options, such as pan con bistec, tostones y congris, and vaca frita. When it comes to a claim, this restaurant stands tall. They received a certificate of excellence from TripAdvisor in 2013 and were voted on the top 10 list locally by Miami's ABC affiliate in 2014.
The menu has something for everyone, whether you need a hearty lunch at discount prices or a sitdown dinner for the family to enjoy on vacation.
4. Las Olas Cafe
This restaurant is situated and the famous Miami Beach area and provides you with a nice bite to eat during your vacation. They specialize in giving you your food hot and fast and have a little bit of something for everybody. This restaurant is located not far from famous landmarks like the carnival cruise terminal, American Airlines Arena, Wet Willie's and Nikki Beach. They have some of the best Cuban sandwiches and empanadas you'll find around — an addition to lean and delicious cuts of pork shoulder.
5. Puerto Sagua
Whether you are looking for sandwiches, soups, omelettes or delicious lobster main courses, you will be able to get what you need from this restaurant. They have very affordable prices and delicious food that is next to none. Regardless of the type of outing you are looking for, this is one of the best restaurants to turn to.
If you use the tips in this article, you should have no problem finding delicious food while on vacation. This article will teach you where to find the best Cuban food in Miami and will give you a chance to cut out some of the guesswork when it comes to food options while on vacation. Of course, don't forget to check out our Miami drink suggestions too!